In the urban space
Indoor navigation apps
Orientation within large roofed structures is not easy, and interactive maps, modules showing itineraries via mobile applications and beacon-based systems can be of assistance. So you can navigate within the structure even without a GPS.

In the urban space:
Indoor navigation
Silesia City Center
The mobile guide through Silesia City Center is above all an interactive 3D map of the entire shopping centre, practical navigation that will provide you with a route both to your shop and to your car in the car park, a detailed catalogue of all shops and restaurants, information about promotional campaigns and news, as well as driving tips. Users will also find a functional movie repertoire, as well as opening hours and contact data.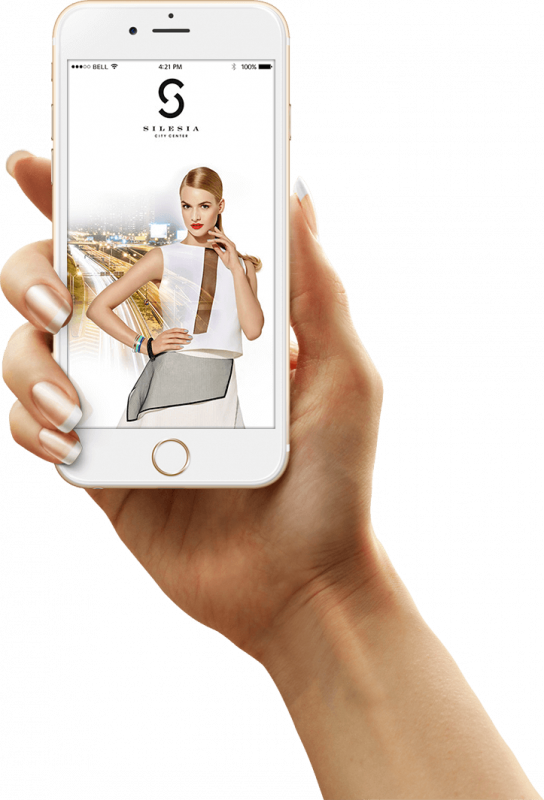 In the urban space:
Indoor navigation
Interactive map 3D
Using the map 3D, which can be easily zoomed in and rotated, you can get a clear view of the entire site. All map elements are interactive. Once you have selected a site, you can obtain detailed information and an itinerary to get there.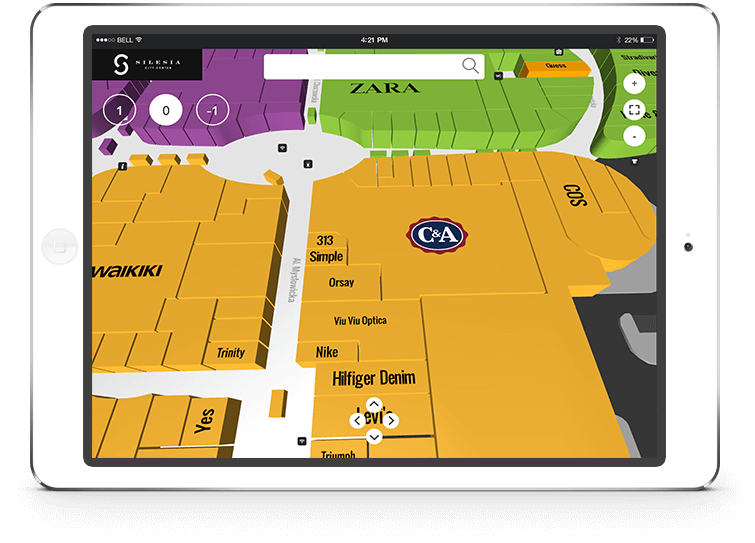 In the urban space:
Indoor navigation
Navigation - my car park
Using internal navigation, you can easily find a shop of your choice and get to your own car in the car park. The application quickly shows a shortcut to your destination.