Treespot
Internet-mobile tourist information system
Treespot is a complex and easy-to-use tourist information system, comprising mobile applications, website, and a CMS system, created by a group of people sharing a passion for travel, creativity, and top quality programming skills.

Treespot
Dąbrowa Górnicza
This multimedia guide leads you around places of interest, and it presents cultural and sports events. It contains detailed descriptions of walking and biking routes with the navigation function. The guide contains an extensive database of the city's accommodations, catering services, and cultural offers.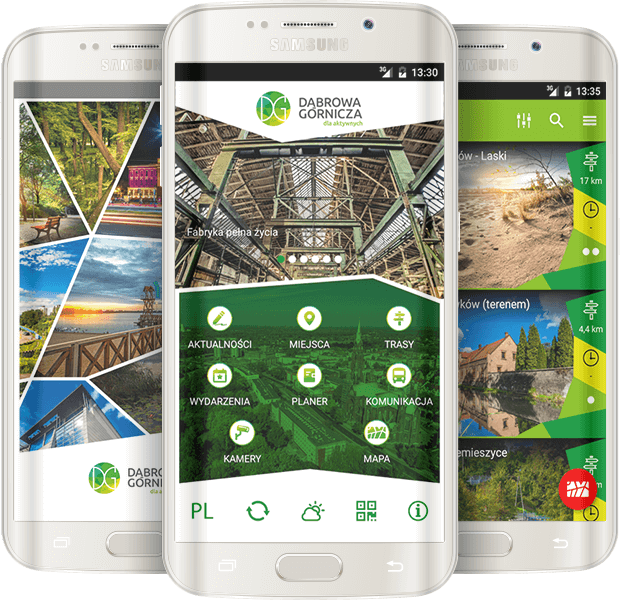 Treespot
Krakow.Travel
krakow.travel
- knowledge base about the city, places worth visiting, major items of heritage, museums, and events. Here, you can find information on the location of particular facilities, plan your stay, and use ready trip proposals. Various visiting tips are available: for families with kids, on foot, by bike, for one or more days. The portal is available in seven language versions.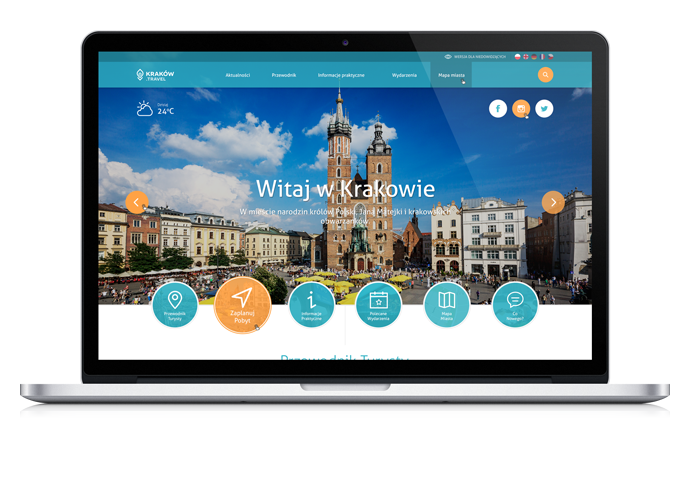 Treespot
Siedlce
The project implemented in cooperation with the Siedlce City Office is an example of a multimedia guide using various tools and ways to access the user. It contains the website www.turystyka.siedlce.pl, mobile applications (iOS, Android, Windows) with shared CMS and databases, printed guides, and maps. The project also involved promotional activities, including PR, media coverage, and the production of advertising gadgets.