In the urban space
For residents
The system facilitates communication between local authorities and the local community through an application to carry out opinion surveys, fill in questionnaires, and share information on city life with residents.

In the urban space:
For residents
Citizens' Lublin
The application "Citizens' Lublin" makes the exchange of opinions between the city and its residents easier than ever before. You can easily find currently drafted legal acts, comment on their content, and get an invitation to debate. You can also vote for your favourite projects in the Lublin civic budget via the applications. The user's geolocation makes it easier for residents to express their opinions about the place they live. They can also log in and create accounts. The push notification system was also applied, so the user can receive the most important information directly to their smartphone.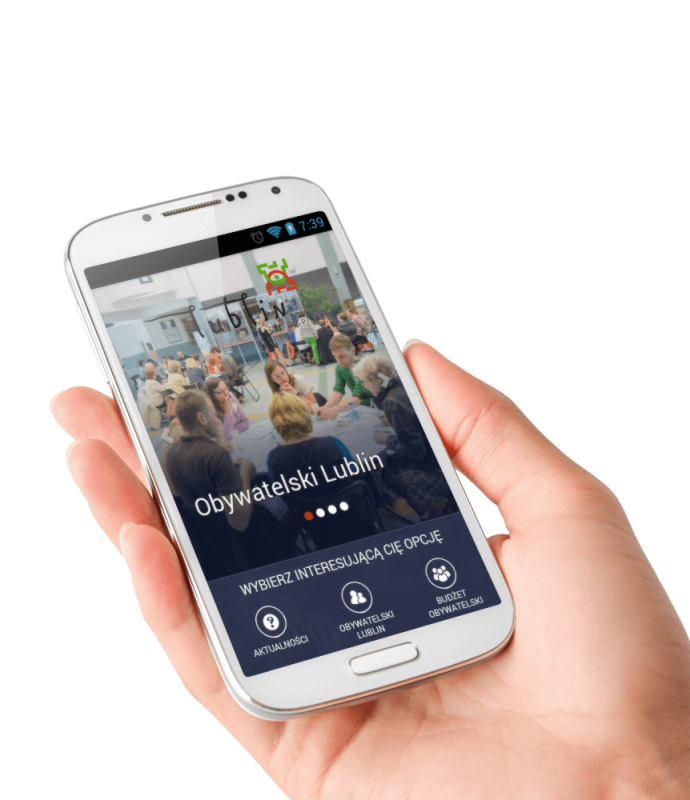 In the urban space:
For residents
Tychy
The website of the Tychy City Office was designed primarily for the city residents, but tourists and prospective investors will also find important information here. The website contains a number of modules, such as news and events, and a base of various facilities broken down into categories. The website can be screened on various types of devices, with special facilities for visually impaired persons. It also has an English version.