In the urban space
Municipal transport
The municipal transport timetable is displayed in a clear and functional form. The application shows the lists of transport connections. It can also find a convenient access to the destination, including changes.

In the urban space:
Municipal transport
Częstochowa
The mobile guide around Częstochowa is an official application of the city where you can find updated information about sports and cultural events, including an audio-guide and elements of Augmented Reality. Users can benefit from the presentation of places of interest, heritage, and tourist attractions. The menu also includes an offer of municipal cultural institutions, as well as a list of pubs and restaurants, with their location. You may also find it useful to have an updated city transport timetable with a search for connections, taking account of possible route changes.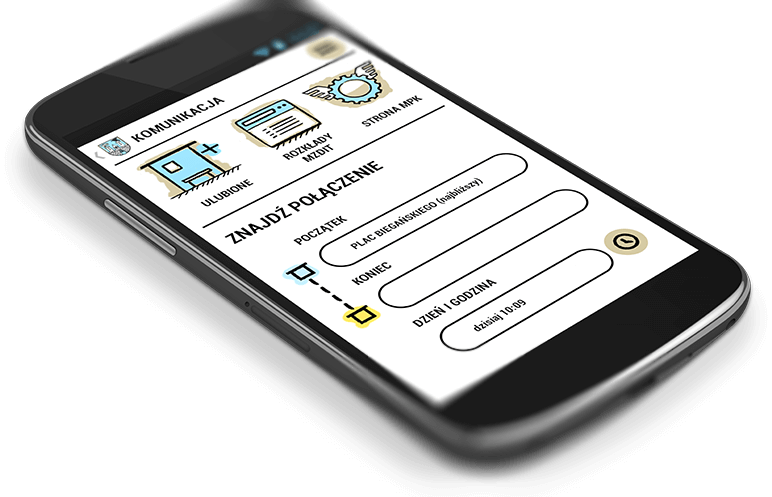 In the urban space:
Municipal transport
Toruń
The mobile application "Toruń" contains a useful planner, plenty of information on historical monuments and the most important sites, as well as a calendar of events. From the page view of every site, you can go to a map and mark your desired route (on foot, by car, or by public transport) to that site from where you are at the moment. The application also offers the municipal transport timetable and the option to buy tickets online, or you can use the application to easily call a taxi. "Toruń" uses technology AR (augmented reality), so you can watch the city from a completely different perspective. Virtual walks and 360⁰ panoramas are equally noteworthy functions.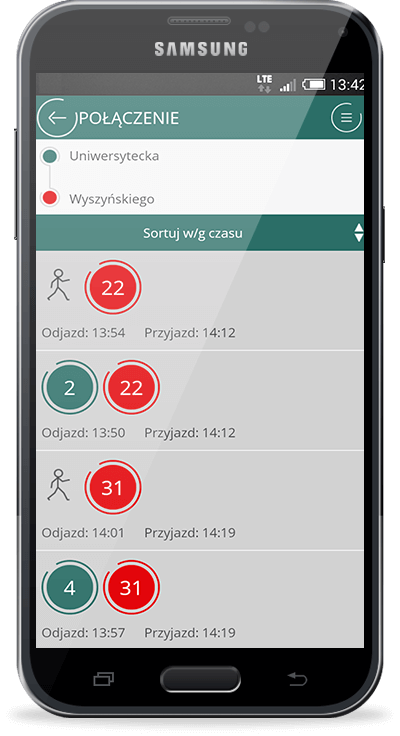 In the urban space:
Municipal transport
Bydgoszcz
The application devoted to Bydgoszcz contains a number of modules that can be useful during your stay in the city. Some sites have their own audio files or films. Quests–puzzle games that lead the user through various points on the city map – perfectly combine play and sightseeing, forming an attractive part of the application. The municipal transport timetable is also useful in finding a connection from one stop to another or by lines.

The application is available in Polish and English.